Absence Calendar
Manage absences requests, approvals, and allowances like a pro with an online absence calendar
Employee Self Service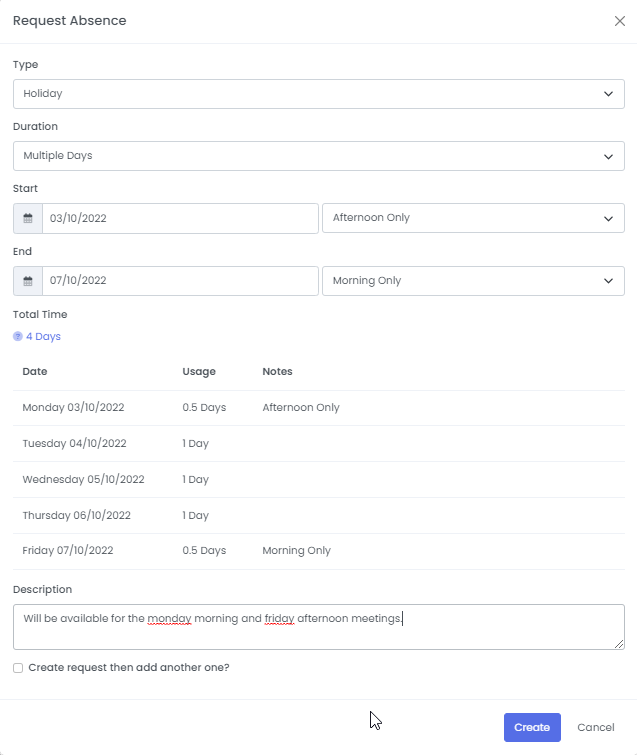 When your employees want to request some time off, they shouldn't have to come to you to start the process.
With our self-service portal, you can empower your employees so that they can review their team absence calendar and request absences themselves.
All they have to do is select what type of absence it is and pick when it is for.
They can use their team calendar to find a good time to take off without leaving their team under-staffed.
They can do this at any time, even from their mobile phone!
Team Absence Calendar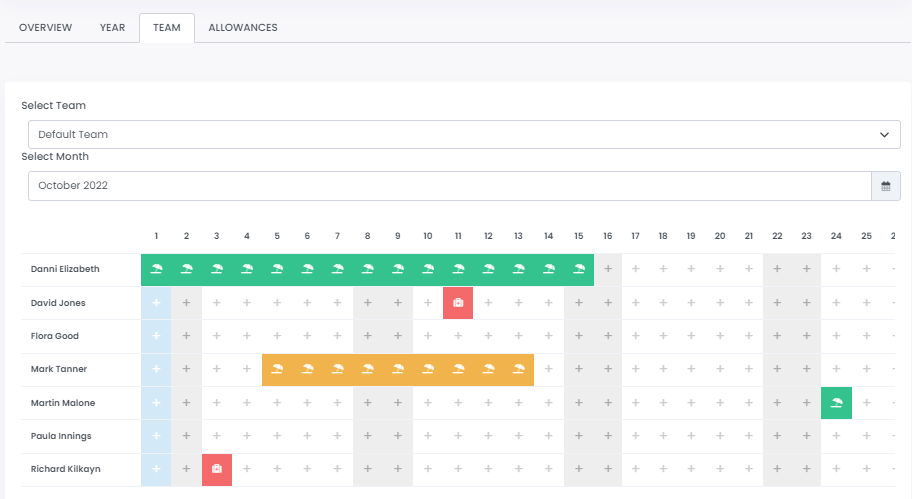 By grouping your employees into teams, employees can easily see when it is suitable for them to take some time off using a shared team absence calendar.
As a manager, you also get a clear picture of how well staffed each team is with our shared team calendar.
Employee Absence Summary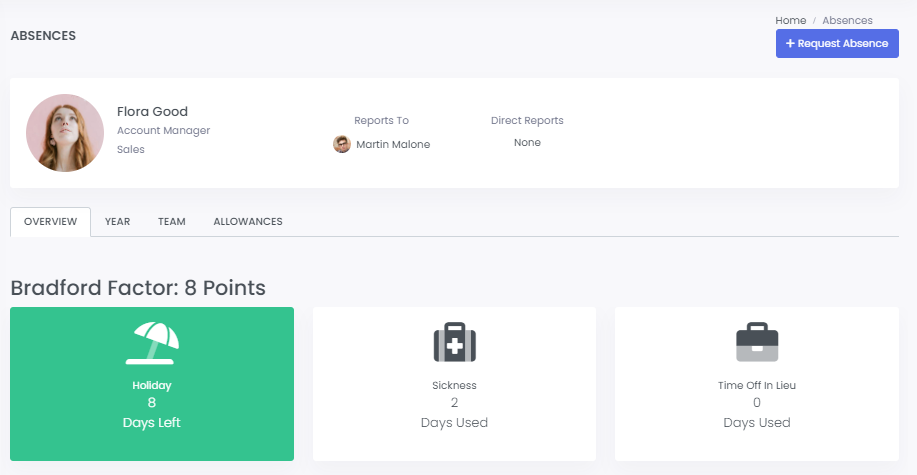 How long does it take you to figure out how many sick days an employee has used?
What about how much holiday allowance they have left?
Our employee absence summary will tell you all these things and more. 
Stay Informed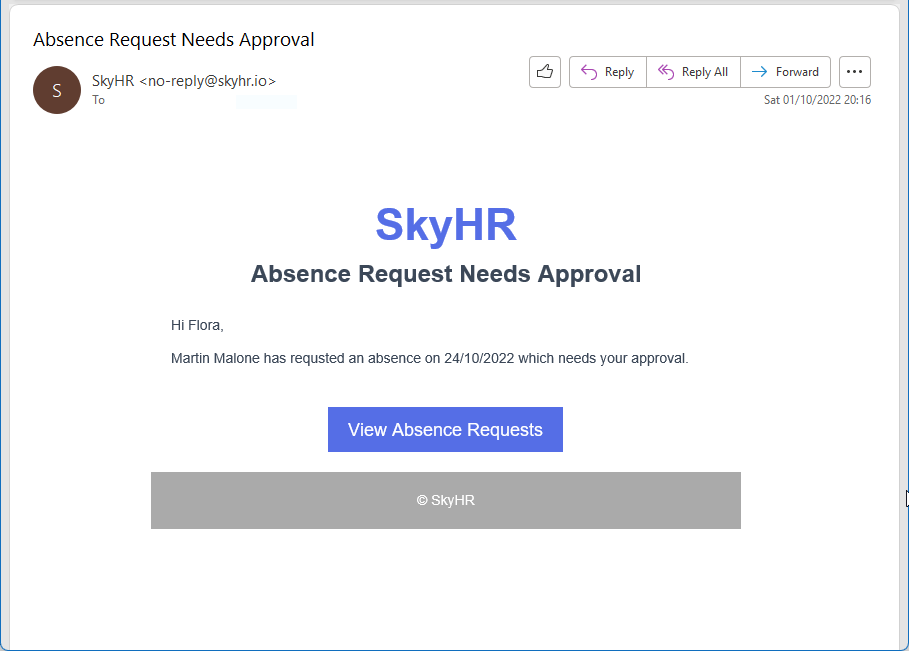 We understand that you don't want to spend all your time checking the absence calendar for new requests. That's why we notify you directly instead. When an employee requests some time off, we will send you a quick email with a direct link to review it.
Reviewing Absence Requests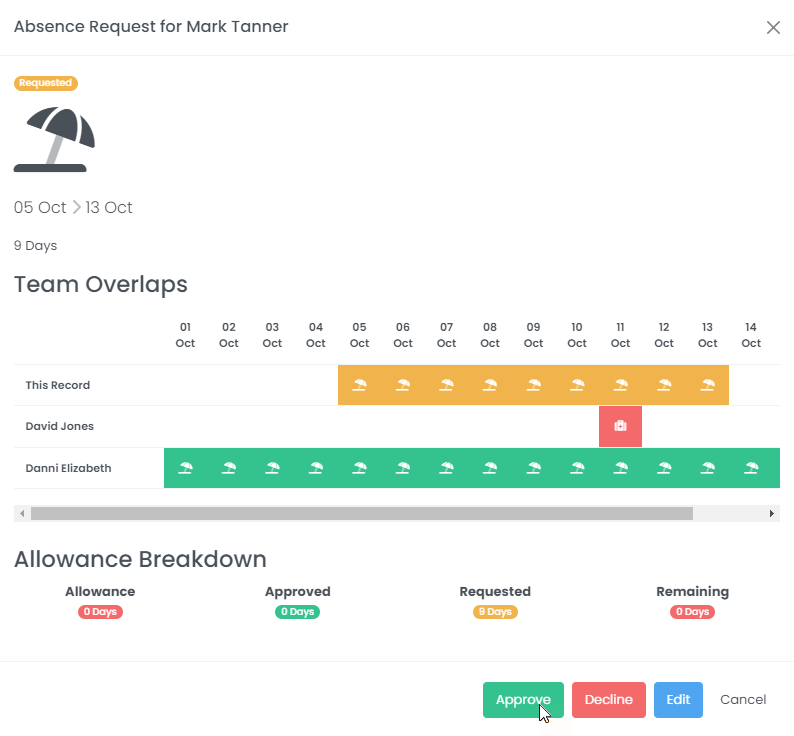 For each absence request, we show you everything you will need to make a choice about whether to approve or reject it. All you need to do is follow 3 simple steps:
Check Allowances
Each employee will have a set amount of time off available to them. The request will include details about how much allowance the employee has left.
Check Overlaps
If the absence overlaps with any other employee in the team, it will be shown to you.
Make your decision
Choose whether to approve or reject the absence request by clicking on your choice. The employee will automatically be notified by email of your choice.
Bulk Approve Requests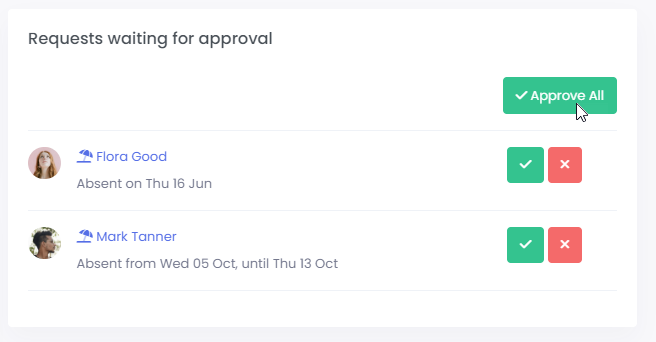 You can choose whether absence requests need to be approved or not. You can also choose who in your company is allowed to do the approving.
When some absences need to be approved, you can approve them all at the same time. Or if you want to, you can look closer at each one…
Easily see who is away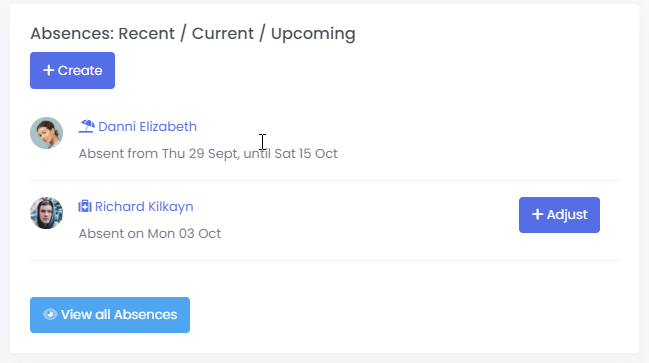 Are you tired of scrolling through all those spreadsheets to see who is not at work this week? I bet you are.
We provide you with a simple summary of who is away today and in the week ahead.   
Per Employee Absence Calendar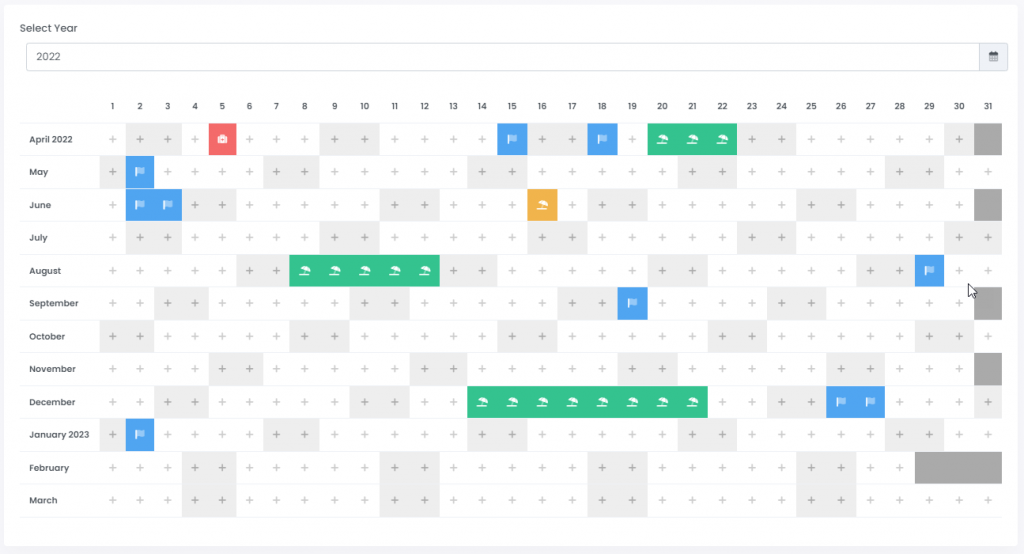 For each of your employees, you can view their complete absence calendar for the entire year in a an easy to understand view. You can see the type of absence, the status, and more.
Absence List with Trend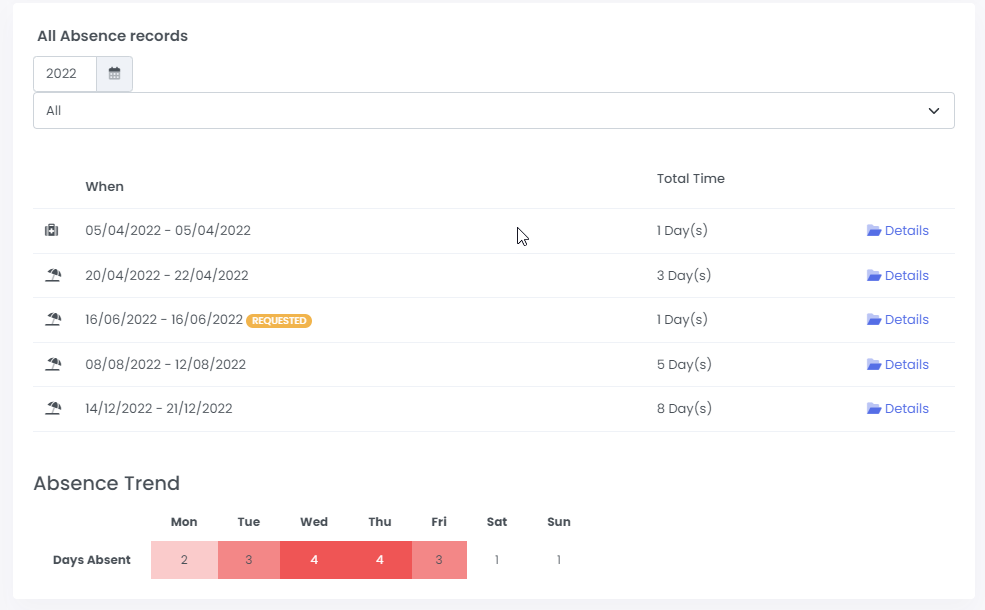 If you want to see a more limited view of absences for an employee, you can use the absence list. As well as showing you each absence, we also give you an absence trend so that you can see which days of the week your employee is most absent on.