Central Employee Database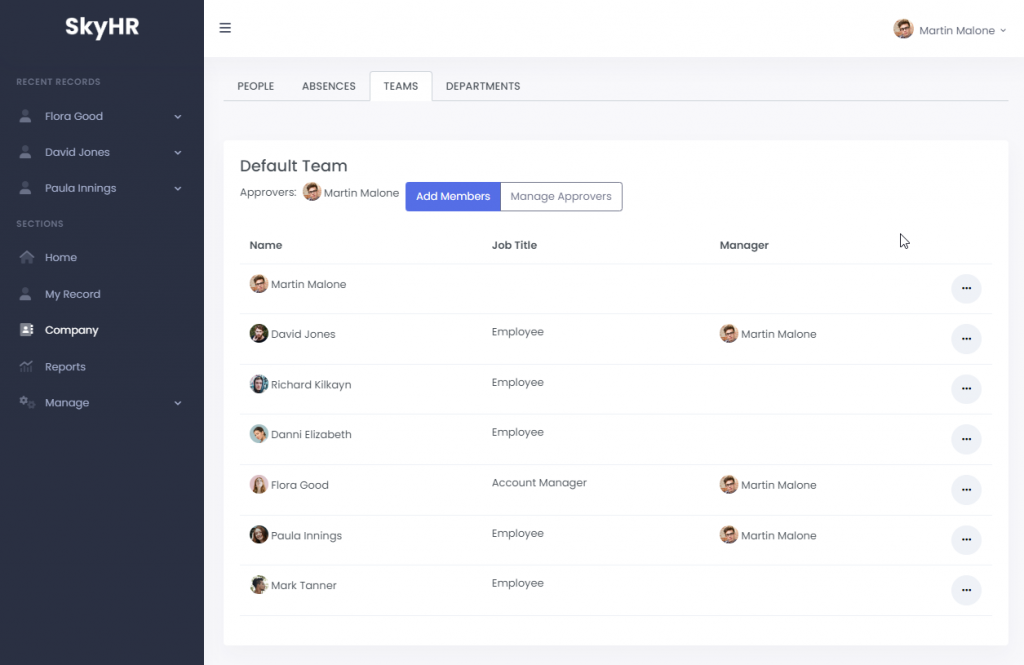 Bring all your employee records into one central database. Updating employee information is simple, consistent, and always available to you – even when you're not in the office.
Personal Details, employment history, organisation structure, emergency contacts and more can all be recorded for each of your employees.
Managing holiday for my team is so simple now. No more annoying spreadsheets! My team simply submit their requests and I click to approve them. I love it!
Nicola
— Active Wellbeing School
Say Goodbye to Time Off Spreadsheets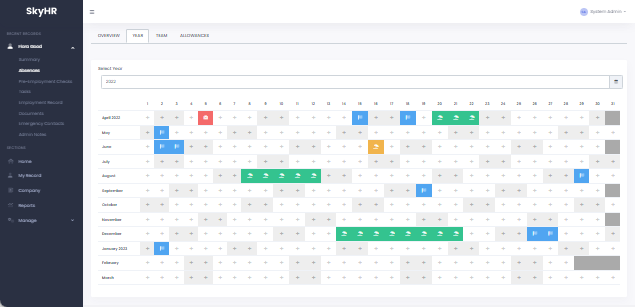 Time off allowances are automatically calculated for each of your employees, and shared absence calendars of time off keep everyone in the loop.
Forget about time off spreadsheets and complicated holiday allowance calculations. Let SkyHR take care of things for you.
Time off requests are super simple and you can even choose who gets to approve requests for each employee. Letting you control the process.
Keep Company & Employee Documents Secure​
One accessible and secure place to save all your employee documents.
Create a library of company documents to share with your employees. Perfect for your company handbook.
Do you need to track that employees have read a document? No problem, the system lets you do that too.