Employee Database
Store all your employee records in one secure database
Centralised Employee Database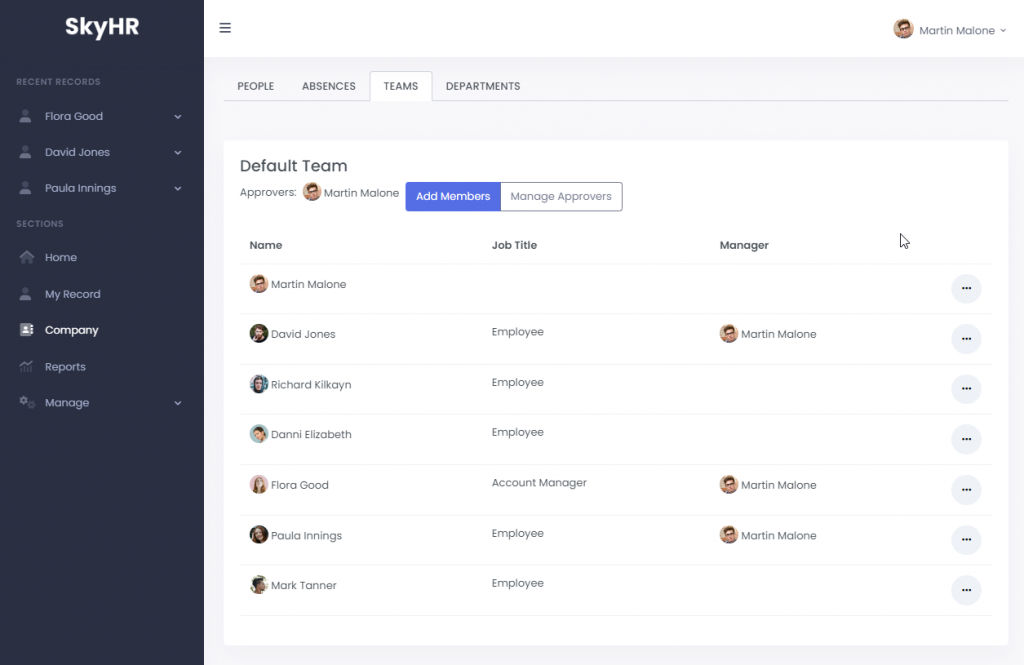 Bring all your employee details into one central database. Updating employee information is simple, quick, and available online anytime.
Your employees can even help keep their information up to date themselves. This means you have accurate records at all times.
Employment Records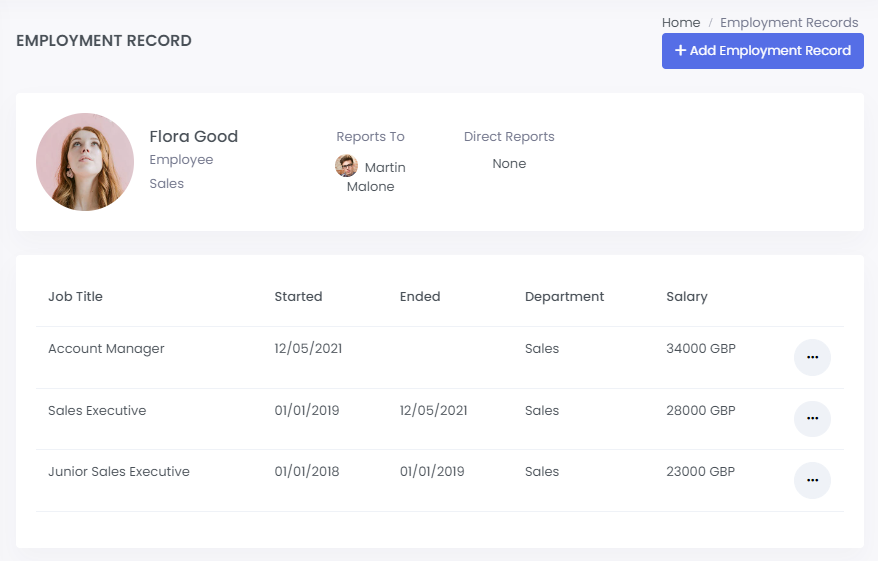 Track each employees' history with you. From their first day until their last. Any changes to their job title, department, or salary can be recorded and reviewed in seconds.
Personal Details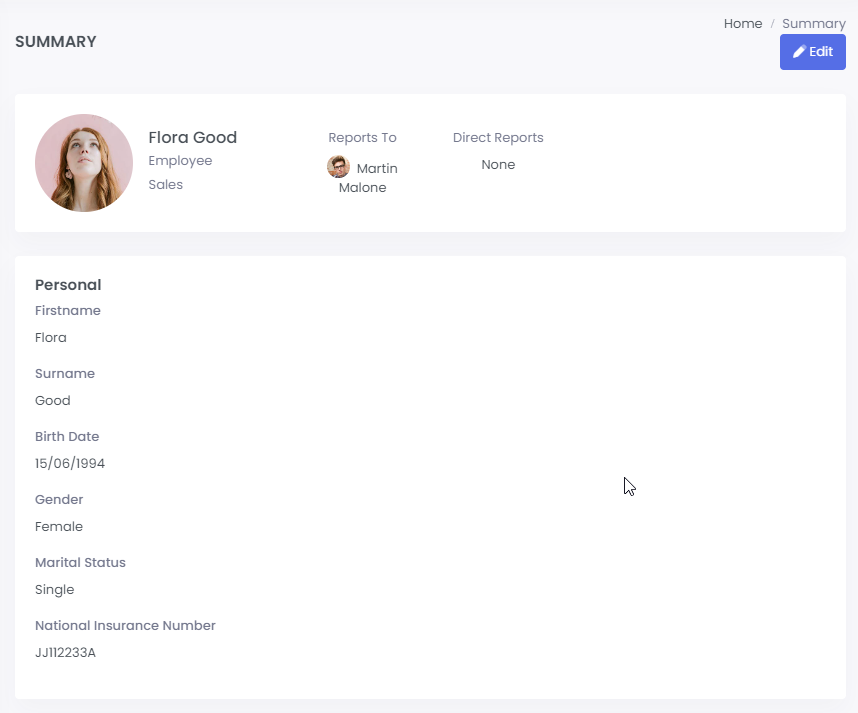 Keep the personal details of each employee in a secure database. Whether it's their address and contact details, or other sensitive data, it can all be held securely online.
Your employees can view their own records using a self-service portal. They can update their own details to make sure it stays up to date.
Don't forget to record their birthday too, so you never miss a chance to celebrate them
Emergency Contacts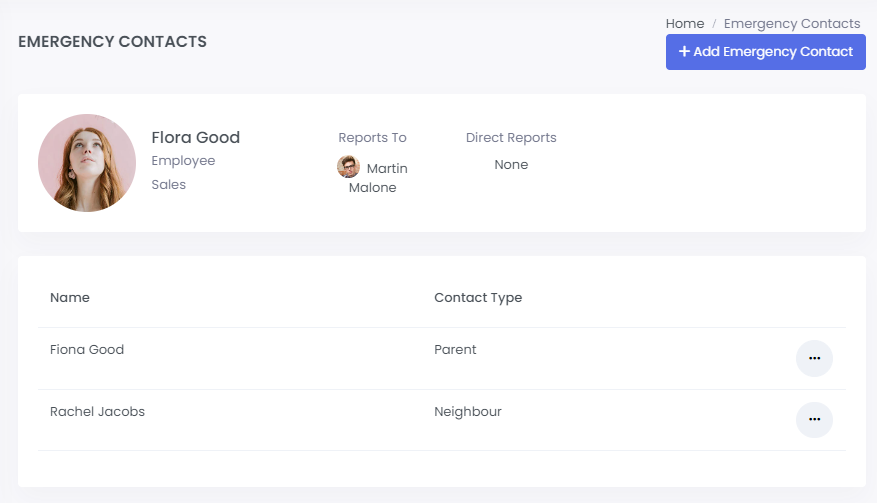 Next of kin and other emergency contact details for your employees is a vital piece of information.
When an emergency happens, you don't want to be searching in the filing cabinet.
Your employees can review and edit their own emergency contacts via the self-service portal.
Organisational Structure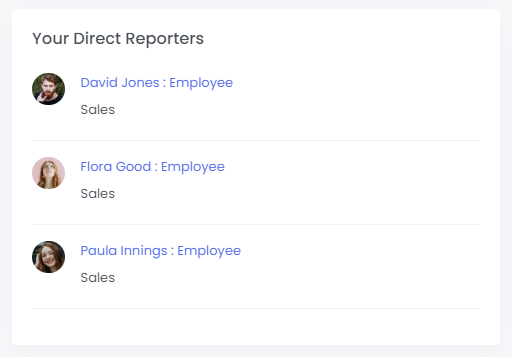 You can record the manager for each employee.
Everyone will know who reports to who.
Company Directory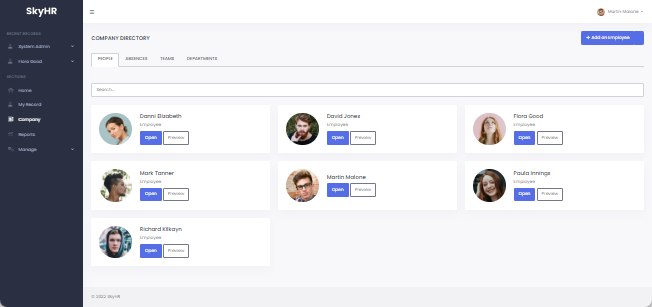 Let your new employees get to know each other using the company directory.
Here they can see who is in each team or department and who reports to who.
They can even see contact details for their teammates.