HR Software features to free you from spreadsheets
Whether you're a school or a small business, we have all the HR software features you need to take care of your HR admin needs in a single, secure, and centralised place
Employee Database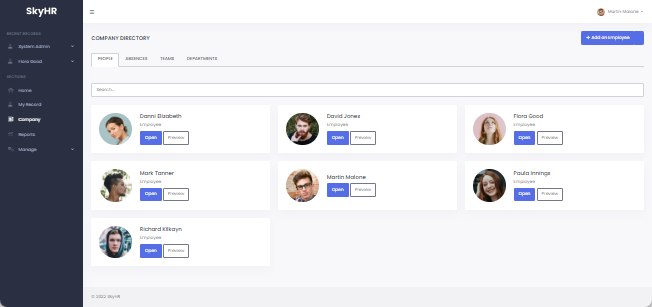 Bring all your employee records into one central database. Updating your employee information is simple, consistent, and always on hand.
Personal details, employment history, organisation structure, emergency contacts, and more can all be recorded for each of your employees.
Absence Calendar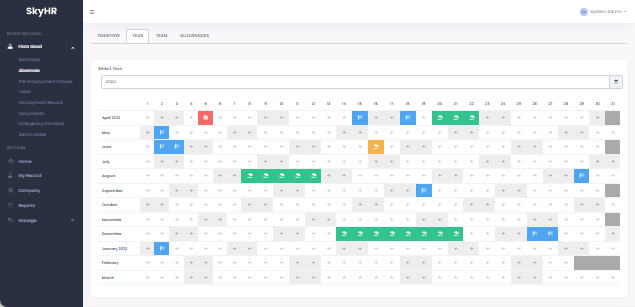 Your employees can enter their own time off requests through the self-service portal. You can control who gets notified, and who can approve these requests for each employee.
Time off allowances can be automatically applied, based on your own rules.
Employees can easily see how much allowance they have left and when their teammates are away.
Document Management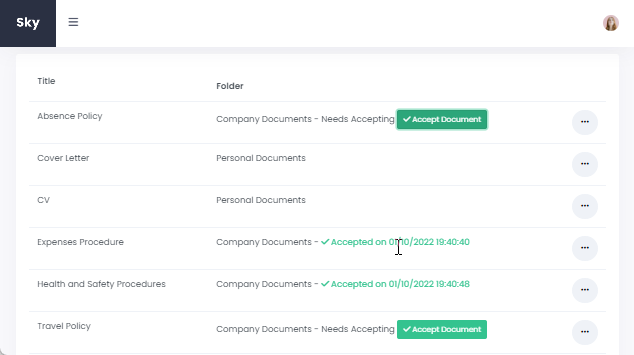 Stop sending emails to share documents with employees. With SkyHR you can bring all your company and employee documents together into one secure place.
Automate document sharing for new employees, and even get them to accept that they have read them. Making your new hire onboarding even easier.