Document Management
Securely manage all your company and employee documents in one place
Secure Employee Documents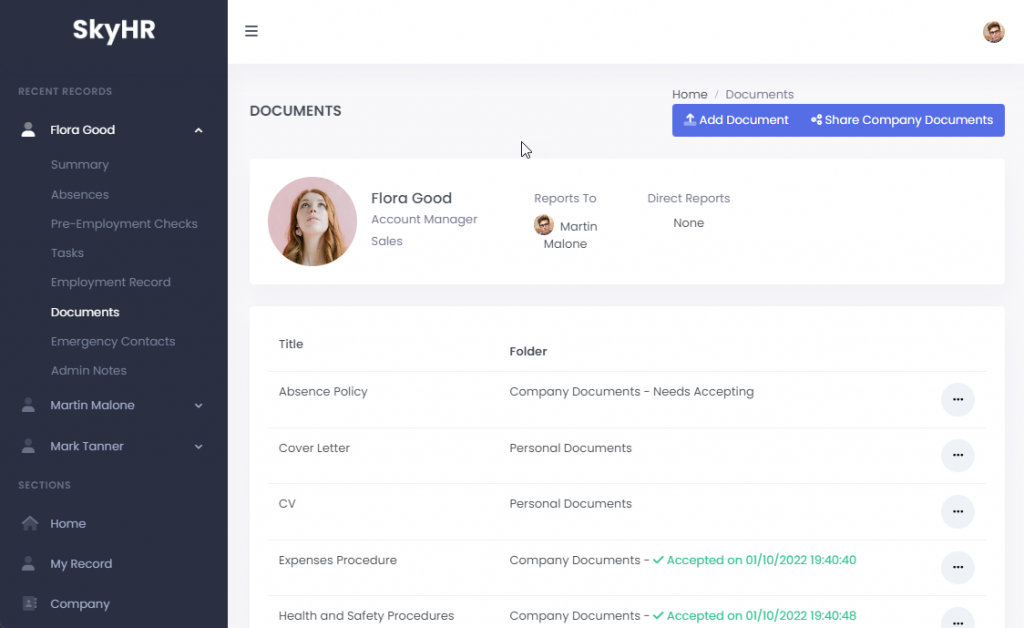 SkyHR brings all your employee documents into one secure place.
Your employees will be able to see and download all their documents any time they need them.
You no longer need to access company networks or share files using email.
Share Company Documents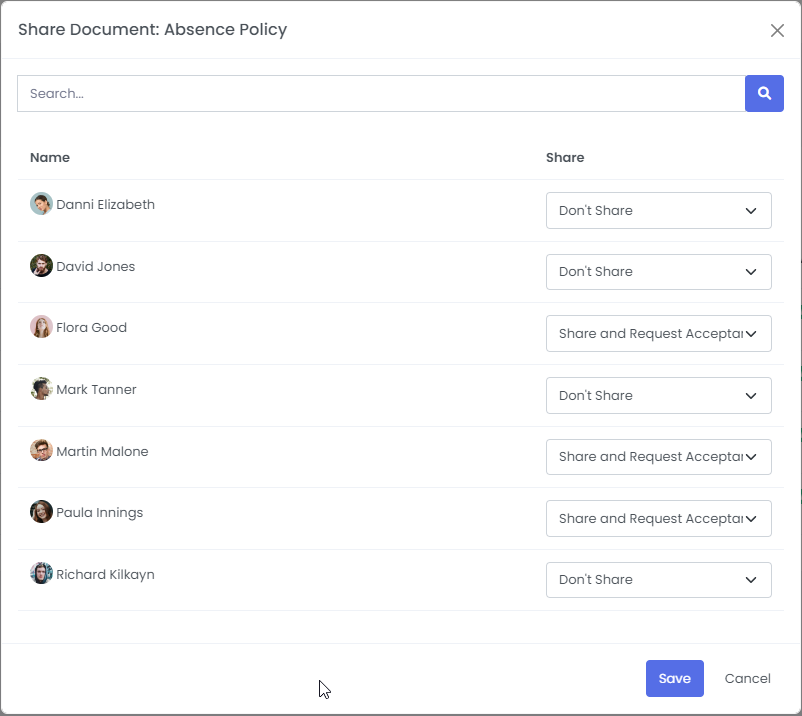 Are you sending copies of the same document to different employees? Save your time with a central store of your company documents.
You can easily share documents with different employees, and configure documents to be automatically shared with any new employees you hire.
Sharing documents is perfect for your policies and procedures. If you need some help writing these, our partner, Comfort HR, have a great collection of ready made documents to get you started.
Accept Documents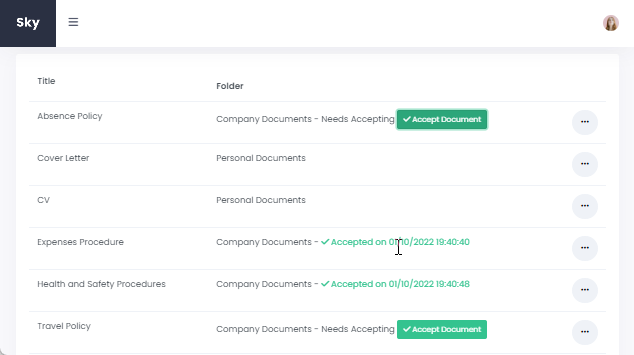 Every time you share a document with one of your employees you can ask them to confirm that they have seen it. This is perfect for changes to your company policy documents. Just like with sharing documents, you can configure document acceptance for new employees automatically.
Sharing Report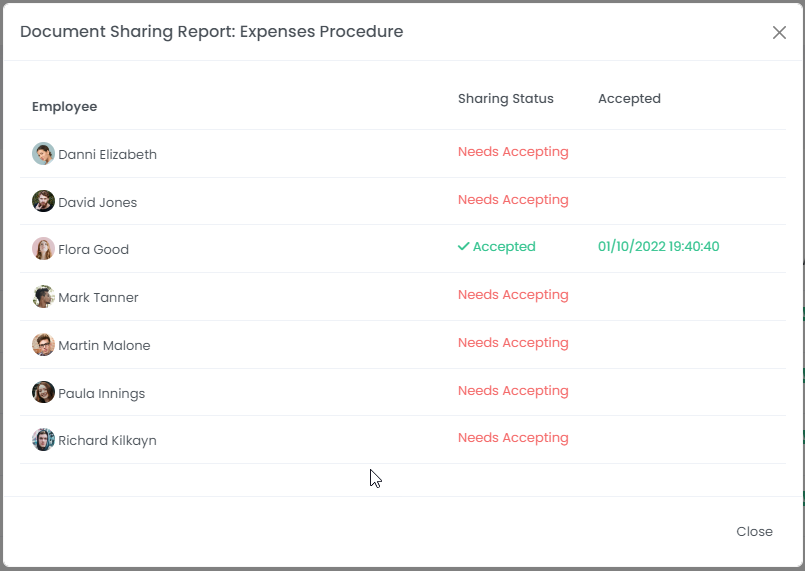 After you share a document with your employees, you can review the sharing status.
You can see who you have shared it with, and if they have accepted it yet.