Changing an allowance policy for an employee just got even easier in SkyHR. The allowance policy can now be updated directly from within the allowance section of the employee. As soon as you change the policy, we will automatically apply this new policy, and all accrued allowances will be updated. In just a few clicks, you can move an employee onto their new allowance policy. Simples.
How to change the allowance policy of an employee
To get started, open the employee you want to update.
Open the Absences section and then click on the allowances tab: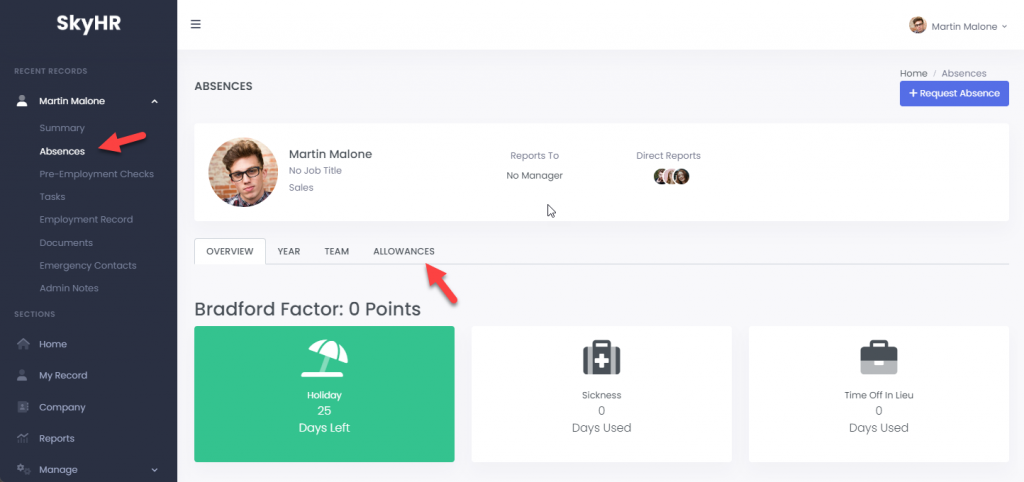 On this tab, you will be able to see the employee's current policy, and the allowance accrued because of it. To change the policy, click the Change Policy button:

A new popup will open where you can select the new policy you want to set from the available list. Simply select the correct policy, and click the save button:

As soon as you press save, the accrued allowances will be updated to reflect the new policy.
If you select the option for No Policy, all accrued allowances will be removed from the employee.