Monday 19 September, the date of Her Majesty Queen Elizabeth II's State Funeral, will be a national bank holiday.
The UK Government have said that this would "allow individuals, businesses and other organisations to pay their respects to Her Majesty and commemorate Her reign".
Product Update
For anyone who is using the public holiday calendar system in SkyHR, you don't need to take any action. Each employee using a UK based public holiday calendar will see this additional day included automatically.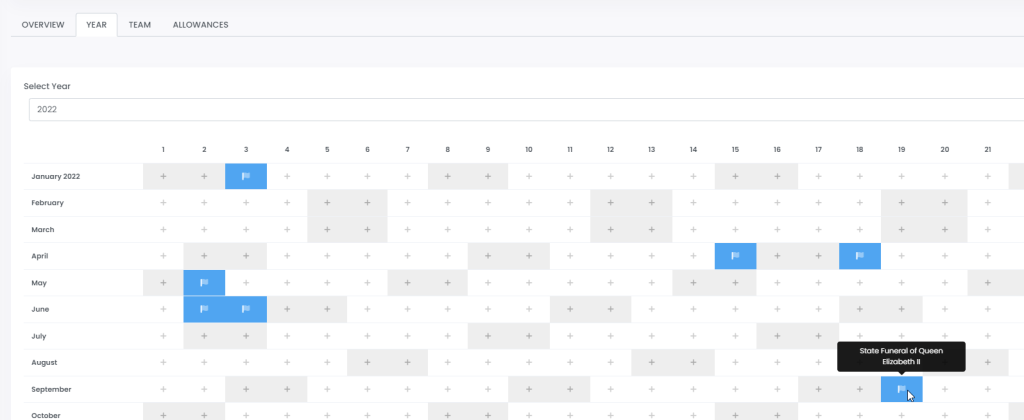 Regular Bank Holiday Rules Apply
The Government added that this bank holiday would operate in the same way as other bank holidays. There is no statutory entitlement to time off. This means employers can include bank holidays as part of a worker's leave entitlement. In situations like this, the option in SkyHR of No Public Holiday can be set for each employee this applies to.